Panoramic boat ride around Kornati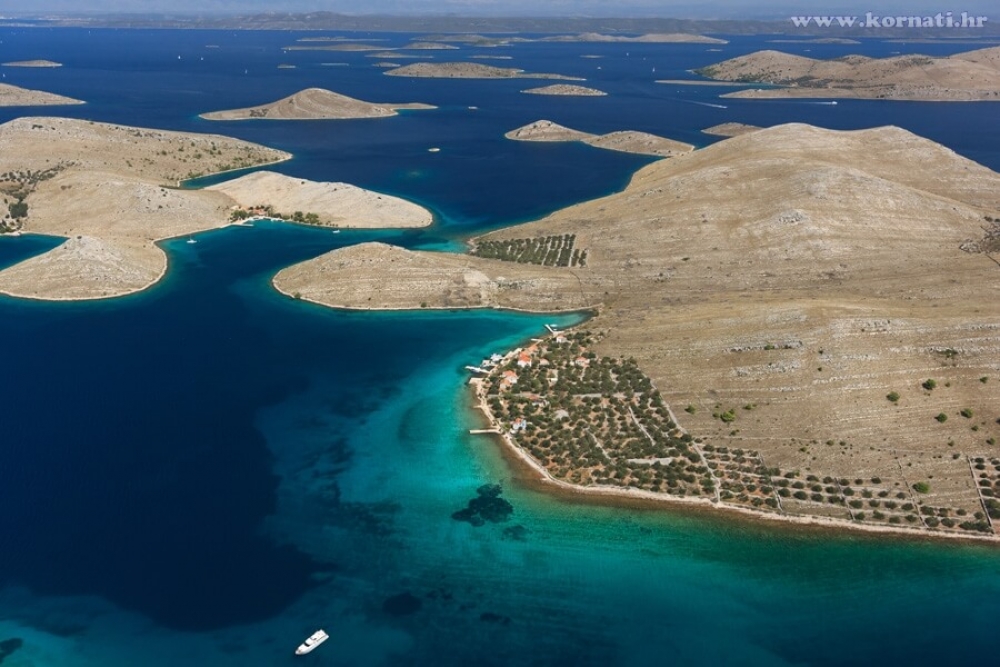 About the National Park Kornati
The Kornati National Park is a major part of the Kornati Aquatics, which was in 1980, due to its exceptional landscape beauty, interesting geomorphology, great indented coastline and especially rich marine ecosystem biocenosis, declared a national park. NP Kornati consists of 89 islands.
Excursion program
Boarding and accommodation on board from 08:30 am, with welcome drink for each guest
Departure from Murter at 9:00
Boat ride 40-45 min, entering the NP Kornati from where the ride continues with a panoramic sightseeing of the Kornati national park along the archipelago islands until 11:30
Approximately at 11:30 is the disembarkation on the island of Levrnak where guests can swim or walk along the guides and hear interesting stories of life on the Kornati islands
About 13:30 guests return to the boat where freshly prepared lunch is served. Guests can choose between a fish, meat or vegetarian menu. All menus are based on local groceries and are prepared according to traditional recipes from the region. In the lunch price drinks, wine, juices and water are included
After lunch, back to Murter
Return to Murter around 17.30
Professional guides (in several languages) invite you to enjoy interesting old stories about customs and lifestyle, as well as the legends about the Kornati Islands
Price of excursion
Children up to 5 years: gratis
Children from 5 to 12 years: 150 HRK (cca 21 €)
Older than 12 years: 300 HRK (cca 42 €)
Family ticket for a family of 4 and more members (regardless of the age of children): 10%
Price includes
Excursion for a minimum of 8 hours
Transportation of high class tourist boat
Welcome drink
National Park Kornati entrance fee
Lunch (fish, meat or vegetarian menu)
Drinks for lunch (wine, juice or water)
A professional tourist guide with a handful of interesting information in multiple languages
Book a trip and buy tickets
You can book a trip at the Rehut camp reception. To confirm your reservation you need to pay the entire amount of excursion.
Tour organizer
Tour organizer is Tureta Tours Touristic Agency, http://tureta-tours.hr/, a modern Croatian travel agency based in Murter. The organization of excursions and special events for tourists has been going on for 10 years, and they are especially proud of trips to the National Park Kornati and Telaščica Nature Park, as well as to many other destinations of the Šibenik archipelago. The agency owns specialized ships equipped exclusively for tourist purposes.
What to do - All