Autumn on the island of Murter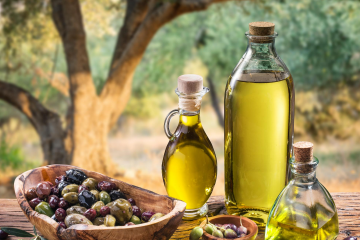 The island of Murter is a real experience in autumn!
Experience calming and at the same time enjoying nature by walking by the sea or relaxing in the shade of olive trees and in the fragrances of autumn, enjoying Mediterranean-flavored food will keep you in mind for a long time. Move your workplace for a few days by the sea, at your disposal you have a fast internet and a wonderful view of the relaxing landscape in front of you, waiting for you comfortable and warm accommodation and a warm welcome of the host.
Book your autumn vacation and enjoy the fruits and colors of autumn. We are waiting for you!
Package includes:
accommodation in the selected type of mobile home according to the autumn price list - includes 15% discount on regular prices
early registration from 12 h (depending on the current availability of the accommodation unit)
stay of minimum 2 nights
the offer can be used from 01.09.-15.12.2022.
This special offer can not be combined with other discounts and special offers.
You can book it by email at camprehut@gmail.com or by telephone at +385 91 3371 311
Offer - All